Friendship has evolved.
James Wan's latest delve into the horror genre sees him serve as executive producer for the upcoming tech-horror film, M3GAN. Wan teams up with Jason Blum of Blumhouse for the release that stars Allison Williams (Get Out) and Ronnie Chieng (Shang Chi).
While the film isn't scheduled until 2023, we already have our first look via the release of a brand new poster. In true James Wan fashion, the poster reveals a creepy look at the life-like Ai-Doll that will be a central focus of the film.
Take a look for yourselves.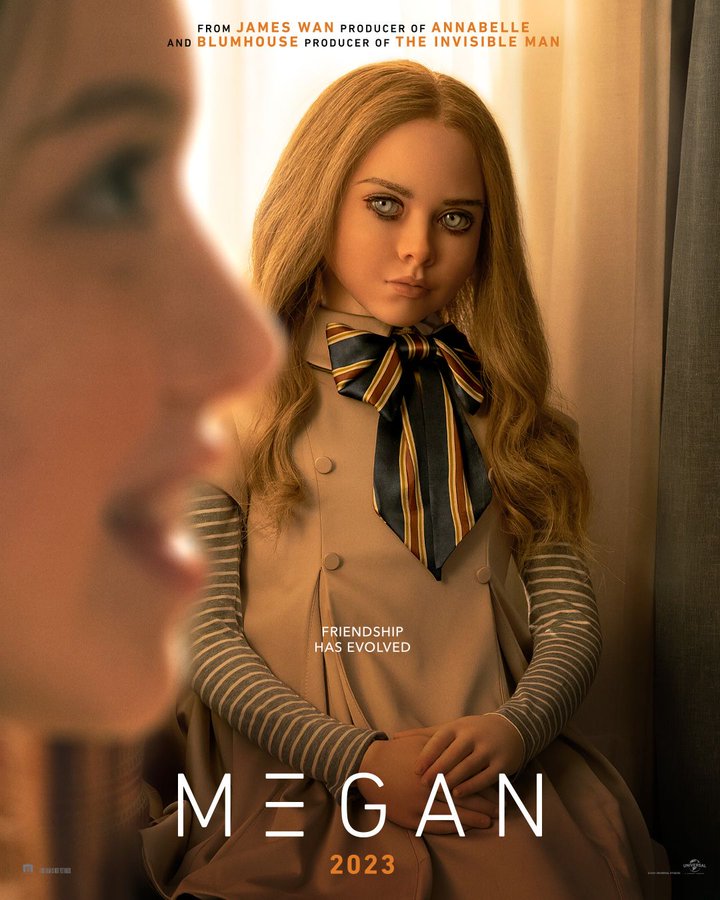 M3GAN will see Allison Williams, who also serves as an executive producer, play Gemma, a brilliant roboticist at a toy company. She uses artificial intelligence to develop M3GAN, a life-like doll programmed to be a kid's greatest companion and a parent's greatest ally. After unexpectedly gaining custody of her orphaned niece, Gemma enlists the help of the M3GAN prototype – a decision that has unimaginable consequences.
The idea of yet another "creepy doll" release might be off-putting to some, but the concept behind M3GAN certainly piques our interest. James Wan spawned the creation of Annabelle in The Conjuring Universe and it will be intriguing to see what he has cooked up here.
Many previous releases, such as Ex-Machina, have tackled the idea of Ai mixing with humanity in devastating fashion, but a James Wan/Jason Blum collaboration could bring a fresh take on the subject matter.
Akela Cooper (Malignant, The Nun 2, Luke Cage), wrote the script for M3GAN which is based on a story by James Wan. Gerard Johnstone (Housebound), will direct.
M3GAN is expected to release in theatres January 13th, 2023.
What do you think of our first look at M3GAN? Let us know your thoughts in the comments section.