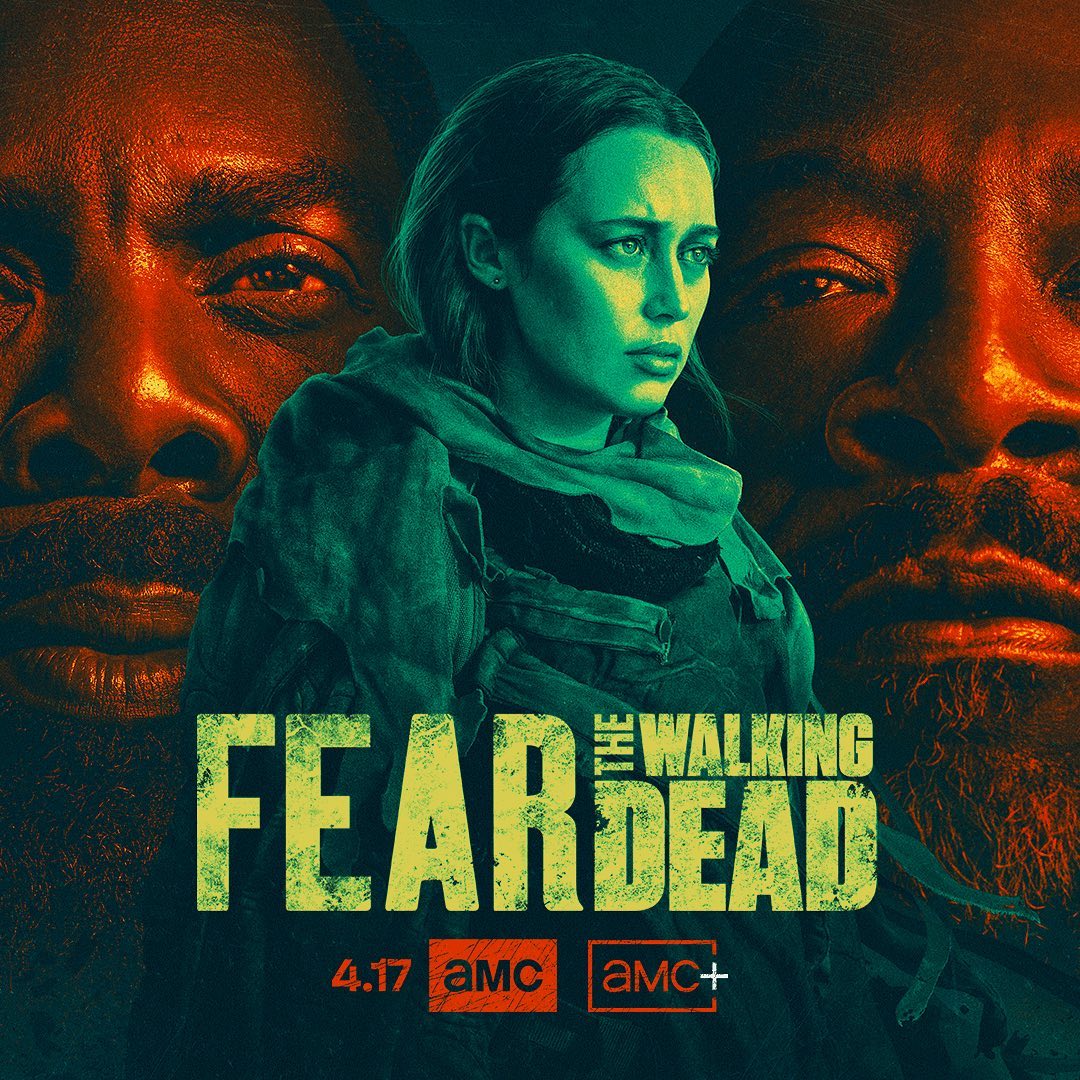 AMC has released the first trailer for Fear The Walking Dead 7B.
Fan-favorite Alicia Clark serves as the main focus, for the most part, providing narration throughout the trailer. Promises of a new home offer hope for anyone listening, but the impending conflict with long-term ally Victor Strand looms in the background.
We see glimpses of the inevitable violence that is to come, but it's Fear's attempt at the Marvel post-credits scene that will catch the headlines, as we finally see the long-awaited return of Madison Clark!
Take a look at what's to come below.
(We've included two trailers, from different sources, to ensure you can watch the action from your country).
Madison's Fear The Walking Dead return was announced by Kim Dickens herself back in December 2021. The last we saw from the character was back in Season 4's mid-season finale, where it appeared she had sacrificed herself to lead a horde of walkers away from her family. Prior to that, Madison was the central focus of the series.
What her return entails moving forward is still unclear, but given the teaser we have from the trailer, it looks like she could be involved with a whole new threat.
Scott M. Gimple, The Walking Dead's Chief Content Officer, spoke about Kim Dickens return to the show, saying: "If there were a Mt. Deadmore, Kim Dickens' face would be on it. Madison Clark is a foundational character to TWDU — heroic, complex, an every-person who becomes a warrior and then a force of benevolence. Kim Dickens' raw talent, strength, and brilliance will electrify TWDU once more and we couldn't be luckier to have her back."
Fear's Season 7 looks set to come with huge moments and reveals. Who will make it out alive? Will Mother and Daughter finally reunite? We won't have to wait long to find out as the show returns on April 17th.