Hello, Fandom Fans! We are glad you have joined up for another edition of the Fandom News Roundup. It is your weekly curated source for the hottest news in Hollywood. This week had plenty of updates from the world of fandom. Let's take a refresher course with our rapid-fire if you missed any.
Here is what we covered for far this week:

The latest installment of the Scream franchise continues to grow with four more additions to the cast announced.
Next year, Doctor Who will be celebrating its 60th anniversary. To celebrate this momentous occasion, the BBC will be airing a TV special. Actor Neil Patrick Harris has been reportedly cast as the villain for the Doctor Who Special.
Popular anime & manga, One-Punch Man, is next in line to get a U.S. live-action adaptation. According to reports, director Justin Lin will be helming the project.
A new trailer has been released for the highly-anticipated Dragon Ball Super: Super Hero film.
Get those marmalade sandwiches at the ready, Paddington 3 is in production. The loveable bear has been the talk of the town recently after enjoying some tea with Queen Elizabeth II at the Jubilee celebrations. Now, he's preparing for another adventure as the latest installment of the franchise looks set to see Paddington return to his native Peru.
Lady Gaga is reportedly in early talks to star opposite Joaquin Phoenix in Todd Phillips Joker sequel, Folie à Deux.
The hit anime and manga My Hero Academia has fans all over the globe. Fans of the superhero franchise will be excited to learn that Funko will be releasing new pops this summer.
Knives Out 2 director Rian Johnson has announced that the upcoming sequel will be titled Glass Onion: A Knives Out Mystery.
Sony is making strides with the sequel to the award-winning film Into The Spider-Verse. Spider-Man: Across the Spider-Verse will be in two parts with the first film opening in theaters on June 2, 2023. The film's official Facebook page announced one of the new villains: The Spot.
Return to the Village with New DLCs

Revisit one of the scariest games in the Resident Evil franchise with the new DLC. During an online showcase, Capcom revealed new playable content for Resident Evil Village. The Resident Evil 8 Village Shadows of Rose DLC will allow players to play the game as an older Rose. There are additions to the popular Mercenary Mode, like gamers getting to play as the viral sensation–Lady Dimitrescu. The DLC will be available on October 28, 2022. Just in time for Halloween!
Ken we See More?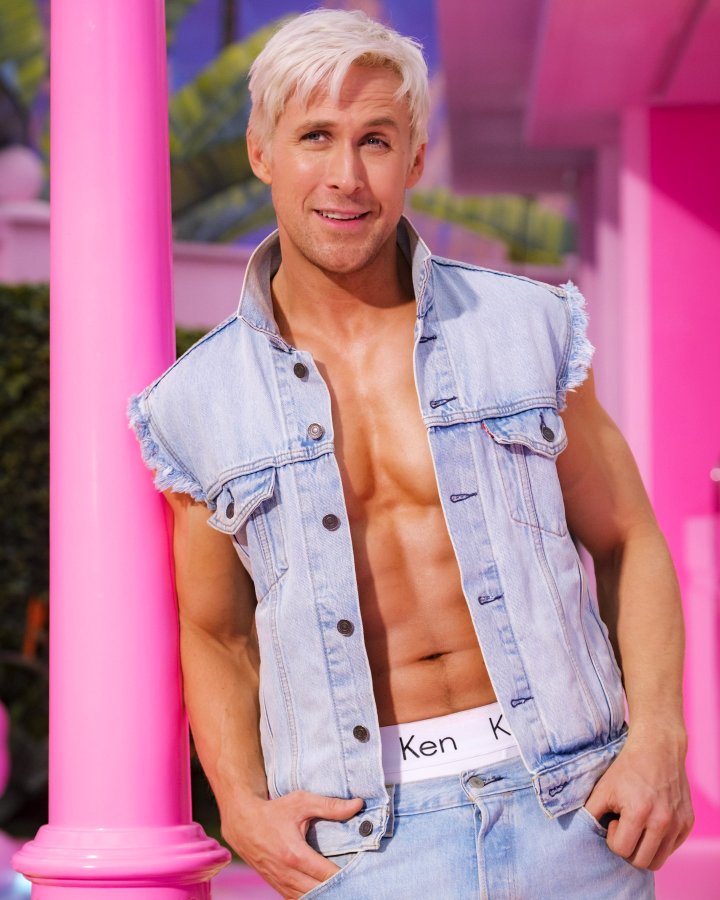 In a Barbie World, you may believe it is all about Barbie. Mattel dropped the photo above to remind us…Ken is important too. Actor Ryan Gosling looks like the doll brought to life with his blonde hair, tanned skin, and washboard abs! Gosling's Ken will play opposite Margot Robbie's Barbie. Life in plastic definitely is fantastic.
The Deadliest Catch

If you watched the breakout hit Squid Game and thought, "I could win the squid game." Now you have an opportunity to prove it. In what seems like life imitating art, Netflix has given the green light for a reality game show based on the South Korean series. The show is looking to cast 456 contestants to play for 4.56 Million Dollars! If you think you have what takes to win, enter now on the official casting website. Speaking of Squid Game, now would be a good time to share a fun fact with you…
Amber Heard Will Continue Her Undwerwater Reign

Rumors were buzzing that Warner Media/DC Comics had dropped actress Amber Heard; and that she would be recast for Aquaman 2. According to Heard's representative and a spokesperson for Aquaman, Amber Heard is staying on a Mera.
K-POP Group Gets Super-Cute Makeover
View this post on Instagram
Popular K-pop group NCT will be getting a special makeover thanks to Sanrio. The collaboration will turn the members of the group into super-cute characters. This partnership with the home of Hello Kitty will feature the group members on limited-edition merchandise. NCTzens can expect the collection to come out soon and it will be available on the SM Store.
Ezra Miller Out as Flash?

Fandom Spotlite has been covering the troubling saga of Ezra Miller. Miller, who is most known for their role as The Flash, has been in legal trouble for the past few months. Most recently the actor was accused of grooming a young woman, starting when the woman was aged 12. It is being reported that Miller will be dropped by Warner Media/DC Comics. The Flash's solo film is still scheduled for a theatrical release in 2023. Executives are hoping that Ezra Miller's allegations will not impact the movie's chance of success. There is no word if Miller will be replaced in the role.
Who Put the Glad in Gladiator? Guy Ritchie!
Will the Disney live-action remakes ever stop? Probably not. The most recent animated film to get the green light is Hercules. This 90s classic has a cult-like following for its amazing cast and soundtrack. Disney has secured famed director Guy Ritchie to head the adaptation. Ritchie previously worked with Disney for the successful, live-action Aladdin.
Tyler Sanders Passes Away at 18
Young actor Tyler Sanders passed away this week at the age of 18. Sanders is most known for his roles on 9-1-1: Lone Star, Fear the Walking Dead, and Just Add Magic: Mystery City. There have been no reports on the cause of death. Fandom Spotlite would like to offer our condolences to Sanders' family, friends, and fans during this difficult time.
That rounds up our Fandom News Roundup for this week. Let us know what stories you be sharing in the comments below. We hope you had a safe and fun weekend. We'll see you again for more fandom news next week. Until then, have fun and follow your fandom.
---