These anime have an episode that takes place during the New Year's holiday. Characters may go home to see their extended family, visit a shrine, attend a local festival, watch the first sunrise of the year, eat and prepare traditional New Year's cuisine, or celebrate with their friends, loved ones, or coworkers.
1. Kimi Ni Todoke
Kimi ni Todoke tells the story of Kuronuma Sawako, who has earned herself the nickname Sadako with her resemblance to the ghost girl of "The Ring". She is a timid girl without any friends, but deep down, she has a heart of gold and only cares about the well-being of others. Sawako's fate is about to change when she gets close to Kazehaya Shouta, the most popular and good-looking guy in class. And who knows? Maybe she will become a little bit more than just friends with him.
The New Year's scene in Kimi no Todoke takes place in the final episode and builds the dramatic climax of the first season. The setting is calm yet beautiful, with snowflakes falling from the sky and the dark of an early night surrounding our two protagonists. Everything from the setting to the music and the dialogue functions perfectly and makes this scene unforgettable. Kimi ni Todoke is all about new beginnings, and turning New Year's Eve into the final confrontation between Kazehaya and Sawako is a beautiful idea. Kimi ni Todoke's heartfelt ending gets two thumbs up from me.
2. Himouto! Umaru-chan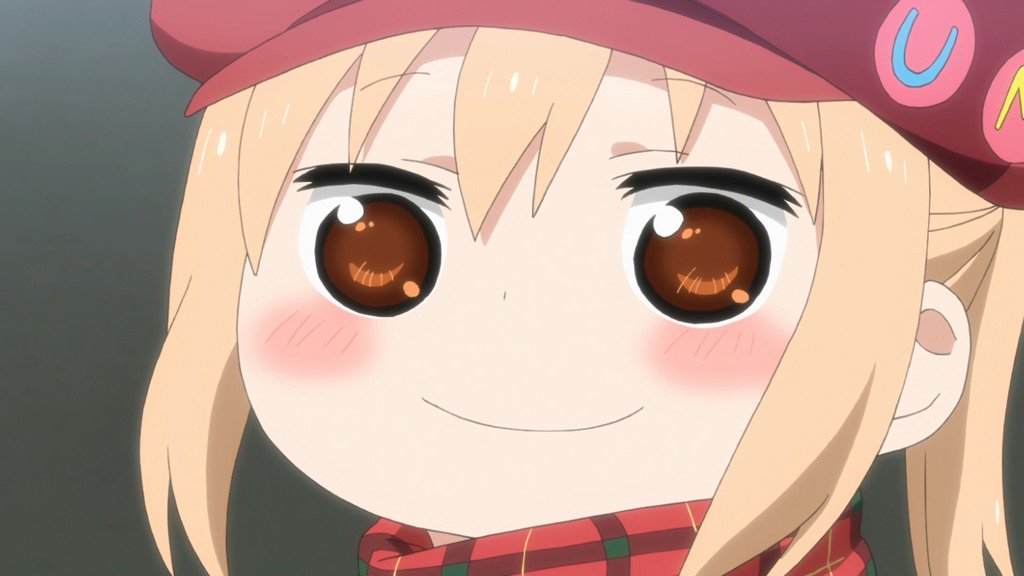 You haven't forgotten the charmingly annoying Umaru yet, have you? If you have, let us refresh your memory with her little New Year's celebration.
Himouto! Umaru-chan is the story of Umaru Doma, a girl who seems to have it all: looks, brain, and natural confidence in public. Only her older brother Taihei knows Umaru's other side – once the girl gets home, she turns into a lazy childish bum who enjoys nothing more than playing video games and eating snacks. This show tells it how it is, and episode eight's unique New Year's scene continues this tradition.
Umaru is excited to celebrate New Year's Eve, but mainly because of her extensive selection of snacks rather than to welcome the new year. Lucky for her, she has a partner in crime with Takeshi, a friend of her older brother, who shows up with his own selection of food and drinks. Overall, this episode made us laugh a lot while also making us crave all kinds of unhealthy snacks. Himouto! Umaru-chan's New Year's special is just like the rest of the show: funny and simply adorable, so if you haven't checked it out already, you're missing out.
3. 3-gatsu no Lion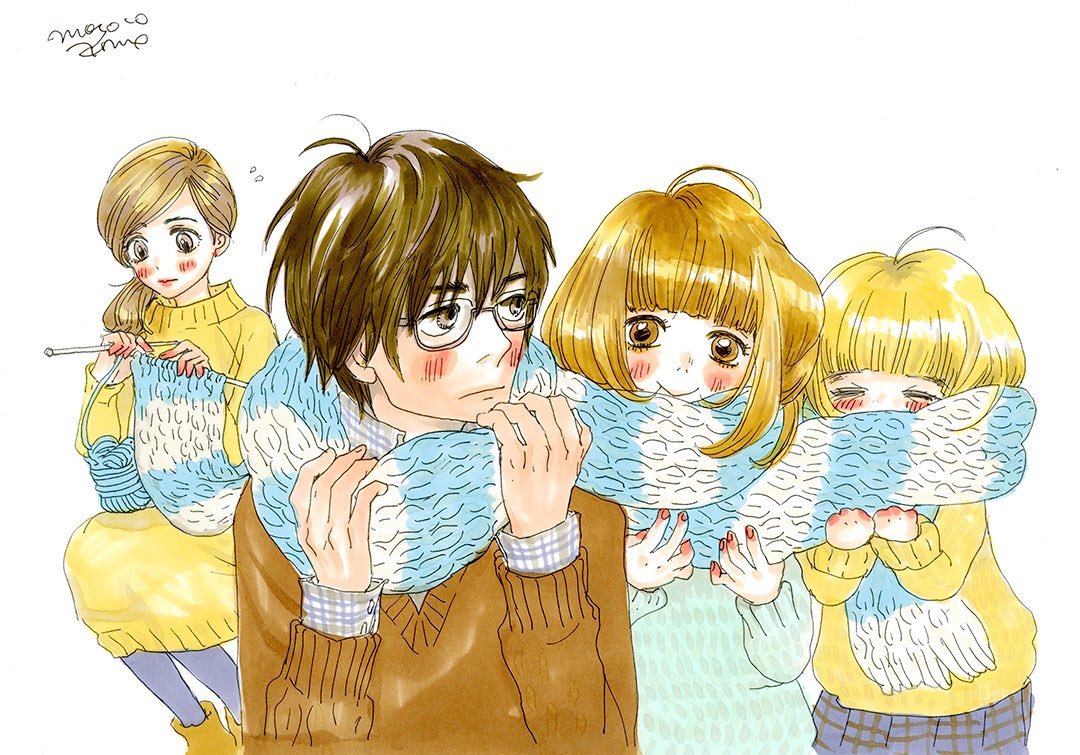 Rei Kiriyama thinks he can handle life alone, despite being only 17 years old. After quickly working his way up in the professional Shogi world, he can now support himself and live independently. But life is more than just paying rent and somehow getting by, as Rei soon realizes. Luckily enough, he stumbles across three sisters who welcome him into their family and teach him the importance of family and friendship.
The New Year's episode of 3-gatsu no Lion begins surprisingly depressing, with our protagonist staying alone in his apartment, bedridden with a fever. But it wouldn't be a Slice of Life show if it didn't feature both the beautiful and ugly aspects of everyday life. That's precisely what 3-gatsu no Lion does, it mixes the pain and suffering of an old year with the hopeful outlook of the next year, all while stressing the importance of family. 3-gatsu no Lion offers you a bittersweet New Year's episode that you shouldn't miss out on.
4. Lucky Star
In case you've forgotten, Lucky Star is the laid-back comedy hit from 2007 which gained a big fanbase in no time. Its charm lies in its simplicity, as every episode revolves around the interactions between the main cast. What might sound boring in theory actually turns into a great show that anyone can enjoy at any time of the year.
The New Year's celebration of this little gem might be rather short, but that doesn't mean you won't get a good look at a Japanese New Year. Not only will you get introduced to the game karuta (a traditional card game played on New Year's Eve), but also famous snacks such as mochi rice cakes and zoni soup as well as a short shrine visit. All in all, this episode might be one of the best ones to give you an insight into how many Japanese people celebrate the beginning of a new year, so definitely check this episode out if you want to learn more!
5. Fruits Basket
In this story that has appeared in both anime adaptations of Fruits Basket, the New Year's story originally revolves around Tohru and her friends helping clean the Sohma household to prepare it for the end of the year. As members of the family, Yuki and Kyo are expected to attend a holiday banquet at their primary residence and reluctantly agree to go.
At the last second, Tohru's friend Saki reminds them that Tohru will now have to spend the holiday alone, noting it will be the first time she spent the holiday without her mother, allowing the three of them to watch the sunrise together. It is heartbreaking as much as it is a beautiful ending.
Just like Christmas specials, New Year episodes can bring a few holiday cheers to your favorite anime universe. It's fun to see beloved characters engage in New Year's activities; just like us, many characters take the time to reflect on the past and look forward to the future. It builds a sense of connection between the viewer and the story, which is why we think New Year's scenes are so charming.
What do you think of special holiday episodes? Let us know in the comment section below!
---